Making a difference in Ghana and beyond
Pecan Energies advocates for Africa to harness its resources for development and prosperity. We believe this can be achieved sustainably and within the broader framework of a just energy transition for the African continent.
This is Pecan Energies
Unlocking Prosperity
Pecan Energies, previously known as Aker Energy was originally founded in June 2018.
Building on an original investment of USD 200 million, Africa Finance Corporation (AFC) acquired Pecan Energies, the operator and 50 per cent shareholder in the Deepwater Tano Cape Three Points (DWT/CTP) block offshore Ghana. The acquisition was a demonstration of AFC's commitment to ensure that Africa's natural resources, including its vast oil and gas reserves, are developed sustainably within the global framework on energy transition and the UN Sustainable Development Goals whilst retaining value on the continent
From an Exploration and Production perspective, we aim to become the offshore oil and gas operator of choice in Ghana. Our long-term ambition is to diversify over time and consolidate as a Pan-African energy leader, with a focus on sustainable development and empowering African communities.
The company is characterised by its mix of Pan-African and Scandinavian values, focused on unlocking sustainable development where ESG principles including Sustainability, Localisation, Empowerment and Giving Back to communities are more than just upheld, but a way of doing business.
Our offices are located in Accra, the capital of Ghana, and Oslo, Norway.
Extensive track-record 
With the Africa Finance Corporation's superior knowhow in investing in energy infrastructure across the continent combined with Pecan Energies in-house expertise and the technical backbone of selected vastly experienced contractors in the upstream oil and gas sector, we are uniquely positioned to deliver the project on time, with quality and within cost.
On the African continent, AFC has invested over USD 1 billion in the upstream oil and gas sector since 2007 through the deployment of innovative financial products that support the sustainable development of Africa's vast resources.
Our operating model is based on an integrated, flexible and efficient structure focused on delivering maximum value for communities and people. The model incorporates a strong commitment to go beyond local content to empowering communities for development.
Deepwater Tano Cape Three Points block
We have a 50 per cent participating interest in the Deepwater Tano Cape Three Points block (DWT/CTP), covering approximately 2,010 square kilometres in a prolific petroleum region approximately 115 kilometres offshore Ghana. Our partners in the DWT/CTP block include: Lukoil Overseas Ghana Tano Limited, 38 per cent, Fueltrade Limited 2% and the Ghana National Petroleum Corporation, 10%.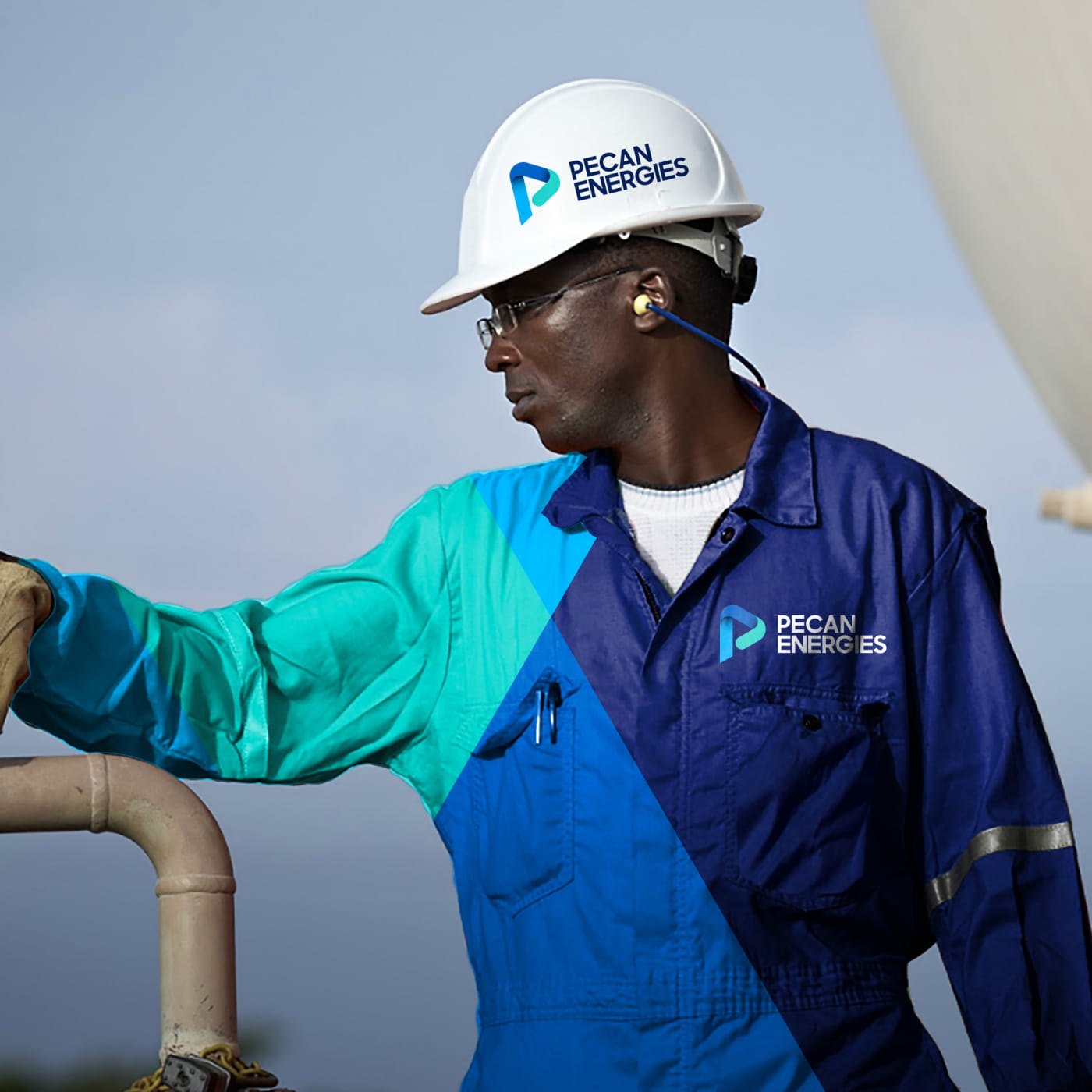 Building up the Ghanaian oil and gas industry
Pecan Energies is committed to playing a significant role in building up the Ghanaian oil and gas industry. The Pecan field development in the DWT/CTP block will be the fourth producing field offshore Ghana and the first stage in our journey in Ghana.
We are committed to go beyond local content to investing in delivering the training and industrial development needed to guarantee the creation of substantial direct and indirect job opportunities in Ghana.
Strategy
An agile organisation that is well positioned for growth
Pecan Energies aims to become the leading offshore oil and gas operator in Ghana, by maturing subsurface resources to production in an efficient, safe and reliable manner – with the aim to contribute to unlocking greater prosperity for Ghana and beyond.
Our Mission, Vision and Values
Our Vision
Building a Pan-African oil and gas operator of choice in offshore deep waters of Ghana
Our Mission
Maturing and producing resources in a safe, efficient and environmentally responsible manner for the mutual benefit of the Ghanaian people, the company and partners to unlock greater prosperity in Ghana and beyond. 
Purpose-driven
We are Purpose-driven; passionately and steadfastly committed to helping to realise prosperity for Africa through a focus on Sustainable Development within the broader framework of a just energy transition for the continent. 
Impact for Africa 
Our aim is to help realise and unleash social and economic impact – furthering development that is suited for Africa.
Accelerating Developmental and Financial Returns 
We constantly deepen our solutions-culture to turn our commercial and technical expertise into ways to accelerate the delivery of oil production and derived onshore activities for the resultant developmental and financial returns, including increased tax revenues, job creation and socio-economic benefits for the growth of communities. 
Our Values
Our actions and decisions are guided by our Values.
Value Creating
We are driven by the purpose to help unlock prosperity for the societies in which we operate
We act with courage to constantly seek out opportunities and develop solutions to unlock value by turning our commercial expertise into levers for sustainable development
We strive to go beyond local content and to unlock the creation and growth of local companies
Ambitious
We are ambitious, with a strong entrepreneurial drive, open to new perspectives and exchange of ideas
We ask bold questions, look for new opportunities and are committed to continuous improvement
We are a high-performing and agile organisation and we challenge the limits of technology to unlock innovation
Respectful
We act as one team, encouraging diversity and respecting different opinions
We are sensitive to other cultures, informed by our African and Scandinavian values and we care about people and the societies in which we operate
We keep an open and honest dialogue

 
Transparent
We are open towards each other, our partners, suppliers and stakeholders
We act with integrity and have zero tolerance for non-compliant behaviour and corruption
We take initiative to deal with challenges we might face